ÖGSL presents the 7th "schnee.semmelnar" of the winter season: As part of the ASM 2022 - on Friday, 13.05.2022, 17:00-18:00 via ZOOM with Mattias Tarestad.
The 7th and last schnee.semmelnar of the winter season 2021/22 will take place during the Annual Spring Meeting 2022:
Date: Friday, May 13, 2022
Time: 17:00 – 18:00
Presenter: Mattias Tarestad, Swedish Environmental Protection Agency (SEPA)
Topic: "A holistic approach towards risk based snow safety – an overview of the avalanche warning service and avalanche education program in Sweden"
Language: English
Background
The Swedish Avalanche Warning Service and the associated SVELAV avalanche education program started in the winter of 2015/ 2016 on the initiative of the Swedish government. According to the governmental assignment, SEPA shall:
establish and operate an avalanche warning service for the Swedish mountains, in cooperation with other relevant actors.
Have principle responsibility for the operations (although operational parts of the assignment may be outsourced to other relevant actors, i.e. Swedish Meteorological and Hydrological Institute); and,
Be responsible for governance and funding.
The SAWS mission is to:
'Support mountain travelers in Sweden with relevant, reliable, and useful information about current avalanche hazard and conditions.
The Swedish avalanche warning service aims to achieve the following three long-term outcomes:
Reduce the number and severity of avalanche accidents; and,
Provide visitors with a good basis for decision, thus granting safer experiences while in the mountains.
Provide Swedish citizens with knowledge and understanding of avalanches and avalanche safety practices as well as methods for avalanche risk management. (This point is important since most fatal avalanche accidents involving Swedish citizens occur abroad.)
Presenter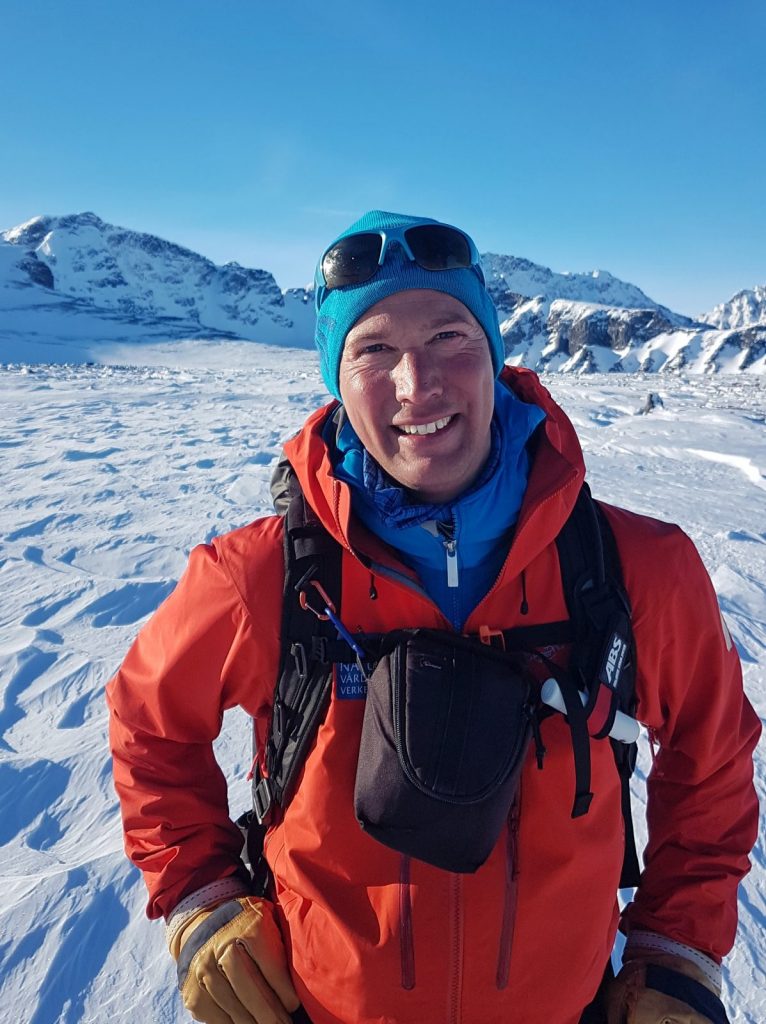 Mattias Tarestad,
Swedish Environmental Protection Agency (SEPA)

Employment: National avalanche safety program advisor and avalanche forecaster
Employer: Swedish Environmental Protection Agency
Background: Working professionally with avalanche safety since 2006, i.e. Ski patroller, Avalanche Technician, Avalanche safety instructor and Mountain Leader. Current position since 2016.
Academic background: Degree of Master of Science in Business and Economics
The video of this passed event can be accessed here.